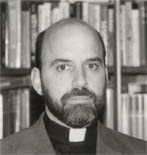 Macbeth
For Home School and Christian School Students
"The Story of Macbeth, as we have it in Shakespeare,
belongs to that great cycle of temptation themes which,
developing naturally from the story of the fall in the Genesis narrative,
became in the Middle Ages the legend of the man who sells his soul
to the devil in exchange for fortune, power, or universal knowledge."*
1. Macbeth: Introduction [RealAudio] [MP3]
2. Macbeth and Adam [RealAudio] [MP3]
3. Macbeth and Saul [RealAudio] [MP3]
Overview of Macbeth
1. Act One, Scene 1-4 [RealAudio] [MP3]
Books Recommended in Talks
Peter J. Leithart, Brightest Heaven of Invention: A Christian Guide To Six Shakespeare Plays
Peter J. Leithart, Heroes Of The City Of Man
Naseb Shaheen, Biblical References in Shakespeare's Plays
Roy Battenhouse, Shakespeare's Christian Dimension: An Anthology of Commentary
Steven Marx, Shakespeare and the Bible
* Henry Norman Hudson, ed. The Tragedy of Macbeth in The New Hudson Shakespeare.